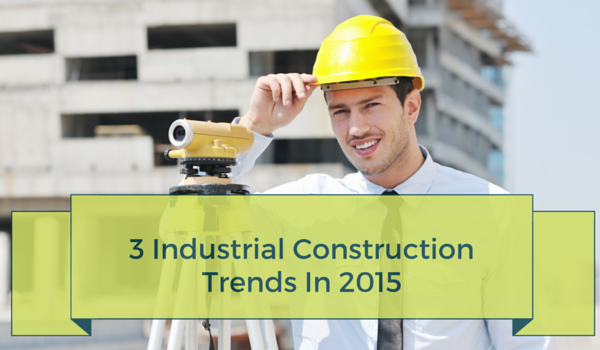 Getting the most out of your investment dollars for industrial construction means avoiding certain types of risks and knowing about specific tips that have trended in 2015 due to their efficiency. As a business investor, you may not be aware of the insider trends that are making the industrial construction industry one of the best in the world. If you want to keep your next industrial construction project under budget and worry-free, here are 3 insider trends to take note of this past year.
Building Information Modeling Saves Lives and Budget During Industrial Construction
Building information modeling (BIM) has become a big budget saver in the modern industrial construction market. While it is a term for many things construction, business investors usually hear it in reference to how much money is saved on scaffolding. BIM is allowing someone with computer experience to design an online, 3-D model of your future building before it is even built. People are visual learners and if they have every detail in front of them in the form of a BIM model, the project comes together for everyone involved much more quickly. BIM can even be uploaded to a cloud for apps specific to projects. This has significantly decreased the amount of money and lives lost by miscommunication between workers on a project.
Tailored Apps For Heavy Construction Projects
One of the major criticisms of the construction industry is that it lacks technological features. But 2015 marked an increase of industrial construction projects including apps to save money, time, and lives. Workers have been staying connected on projects by using the same apps for OSHA weather tracking, orders, inventory, building codes, floor plans and more. Construction teams are getting more efficient sharing the same essential project information on smart mobile devices.
Job Site Safety Focus
If things go wrong on your construction site, it could end up putting you in jail if the courts determine it is a preventable death. 2015 signaled a heavy emphasis on job site safety from the judicial system more than ever with fatal work injuries in construction occupations increasing by 5 percent in 2014. In addition to construction managers and job site supervisors, the law has put executives and investors of projects in prison for not following OSHA regulations. Making sure experienced professionals in the industrial construction business are in charge can easily prevent this misfortune.
Click here or call 817-473-0484 to get to get a jump on 2016 and get your free design started!