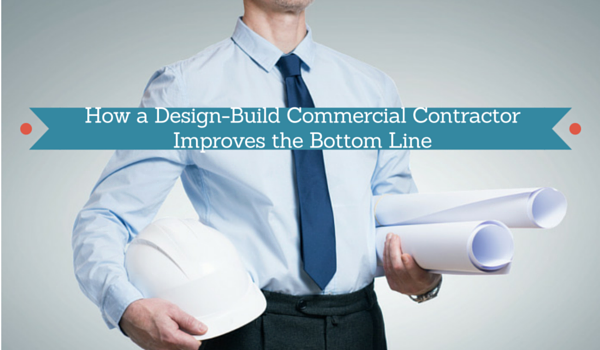 Quality assurance, cost-effectiveness, and maximum performance drive the success of a commercial contractor's design-build construction. Without control over these 3 factors, a job can fall off budget and schedule. Many project owners have come to rely on commercial contractors who offer a design-build construction to turn a larger profit. Here are just 3 ways how design-build commercial contractors improve an investor's bottom line.
Close Commercial Contractor Collaboration
Architects, contractors, and subcontractors bring specialized talents to big projects, but the traditional building process doesn't ensure smooth coordination between teams. Initial plans that work on the drawing board can run into unforeseen complications on the job site. For instance, contractor scheduling problems can interfere with a subcontractor's performance. The design-build process allows the contractor to establish controlled organization from project start to closeout that reduces costs, minimizes scheduling conflicts and maximizes team efficiency. Since one contractor supplies all services, the owner can count on smooth, solid collaboration from all parties that allows every job phase to deliver with precision.
Construction Cost Control
The design-build construction contractor can provide a well-established network of trusted vendors and subcontractors to each project. This positions the construction firm to leverage professional relationships into reliable resources for quality materials and dependable workmanship. By consulting closely with the client, the design-build contractor helps balance wants with needs and determines from the best strategies how to fulfill expectations within budget constraints. This type of contractor outlines all options and recommends alternatives that can be tailored to fit the project. The design-build process allows for complete oversight without compromising material quality or timely job progress while controlling construction costs in all phases.
Reduced Ownership Responsibility
The design-build model sets up a strong partnership between owner and contractor that doesn't exist in the traditional competitive bidding process. Both work together from the outset to establish firm goals and solid numbers. Costs are fully analyzed and outlined early, and the contractor assumes responsibility for any price increases or cost overruns. All vendors and subcontractors are managed to make sure materials adhere to set standards, and job progress meets scheduled targets. The owner is assured of making decisions based on the contractor's confidence in his teams' abilities to deliver materials and labor at fair prices. This greatly reduces ownership responsibility and financial risk while ensuring the contractor's commitment to a positive bottom line.
Nationwide Construction provides complete design-build capabilities, and we also offer free, no-obligation design and planning packages. Click here or call 817-473-0484 to get your free design started now!