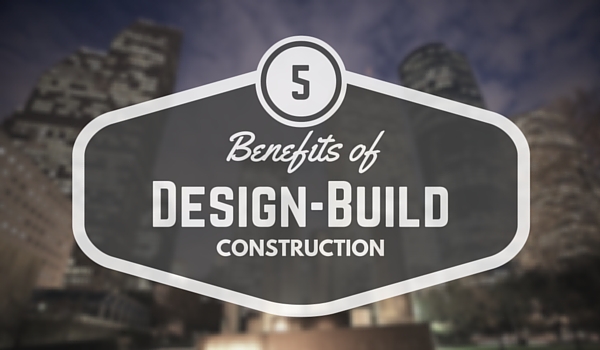 If you need to expand your business space, you're probably facing the challenge of selecting a designer and then hiring a contractor to make your commercial construction plans a reality. There's going to be a lot of research, negotiating, collaborating between parties, and trying to sync plans and schedules all while keeping track of your own business…or not!
You can take advantage of a construction method called "design-build" (or "D-B" for short), which means using the same company for completing the design and building projects. Design-build cuts out unnecessary middlemen and avoids communication difficulties and mistakes that come with coordinating multiple companies. The simpler format of design-build construction makes the whole building process far easier, less stressful, and more affordable.

Design-Build Construction Advantages
1. Direct, Effective Communication
You might hire the best designer and the best contractor, but just because they're experts in their field doesn't mean they're experts at communicating clearly. Miscommunication, crossed wires, inaccessibility, and disagreements can and will happen when you manage multiple companies. Of course this won't happen with a design-build construction company, because they have all the experts under the same roof and communication happens fast and accurately.
2. Smooth, Solid Collaboration
You won't run into collaboration issues when you use a design-build construction, because they'll undertake the job with their own team and a streamlined system that is already proven. You won't need to spend any energy setting up a system of collaboration or organizing numerous schedules, because design-build construction company will already have that protocol in place.
3. Efficient Consultation Process
Using a design-build construction company means that you'll be able to consult with both architect and commercial contractor at the same time. You ideas, questions, concerns, and updates will be handled at the same time, so the directions, agreements, and conversation only has to happen once.
4. Strong Partnership
The traditional collaboration during a construction project involves networking between architects, contractors, and project managers. You have to prioritize your time for quantity, rather than quality. Since a design-build construction company comes with an efficient, consolidated team, you'll be able to build a strong working partnership, with time to discuss needs, strategies, budget constraints, recommendations, job progress, and plan revisions.
5. Trust & Understanding
With a design-build construction company you have the luxury of time, a proven strong partnership, a consultation process that is effective, solid collaboration, and direct communication…and this all leads to high levels of trust and complete comprehension of the project. By the time the building process is in full-swing, you'll have confidence in your designer and contractor, knowing that they fully comprehend your needs and will use their expertise and ingenuity to bring your vision to life.
Get started with a free design from Nationwide Construction!
Now that you have a better understanding of how a design build construction company can benefit your commercial building project, you might be thinking of hiring one. At Nationwide Construction, we offer clients a comprehensive, tailored approach to design-build projects, and will guarantee that you'll experience all the benefits we've listed above. In fact, we would like to offer you a free design in order to show you how much expertise and attention we will use for your project. To get started, call us today or contact us straight from our site. Thank you in advance for choosing Nationwide Construction.